The Air Water Group's businesses make use of the earth's valuable resources—such as air and water—and combine diverse technologies and unique business models and expertise to provide products, services and solutions that are essential for industries and quality lifestyles. Precisely because we make use of nature's blessings, our business activities must be sustainable.
With a corporate name that embodies two of our planet's basic elements, we are fully aware of the value of the Earth's resources. Recognizing the potential of our business wherever air and water exist, we aim for sustainable growth with a sincere commitment to various environmental and social issues. As a company that advocates recycling of the Earth's resources, we use the technologies, products, and services derived from these resources to contribute to society before returning these resources to nature to ensure they remain available for future use.
At Air Water, based on our management philosophy, we have created a Sustainability Vision for the year 2050. Through this vision, we will seek to create a recycling-oriented society through coexistence with society and the earth.
The Air Water Group operates across a wide range of businesses. The management of a conglomerate itself is a source of innovation that helps to address environmental and social issues. The Air Water Group has identified eight Pillars of Prosperity representing important themes for sustainable survival and future development in a manner appropriate to society and the planet.
In addressing our Pillars of Prosperity, we have adopted four Solutions Businesses that build on the strengths of the Air Water Group's management as a conglomerate. Moreover, we remain focused on research and development targeting the technological innovation that underpins our business transformation.
In addressing the Contributory Themes, the Air Water Group supports the realization of five Societal Visions by creating economic value and environmental value (through harmony with the Earth) and societal value (through harmony with society). These are specific to the Pillars of Prosperity and our four Solutions Businesses.
From the perspective of recognition of the social and business environments, consideration of risks and opportunities, and maintaining relationships with stakeholders, we identified the Pillars of Prosperity with a focus on the importance of building a sustainable society and the need for businesses that enhance our corporate value.
Considering both the "impact on business continuity" (horizontal axis) and the "societal and stakeholder perspective" (vertical axis), we have selected elements that are of high importance to both yardsticks.
| | |
| --- | --- |
| Use of Renewable Energy | Use of 100% renewable energy for in-house energy |
| | |
| --- | --- |
| Zero Waste | Zero waste through the "3 R" strategy (Reduce/Reuse/Recycle) |
| | |
| --- | --- |
| Implementing Resource Recycling | Recycling of resources by collecting, refining, and purifying emissions |
| | |
| --- | --- |
| Control of Environmentally Harmful Substances | Management of greenhouse gases, plastics, and other environmentally harmful substances |
| | |
| --- | --- |
| Customer Satisfaction and Trust | Providing products and services that meet societal needs while contributing to the sustainability of the planet and society |
| | |
| --- | --- |
| Maintaining Harmony and Sharing Prosperity with Local Communities | Contributing to local communities and strengthening domestic profitability |
| | |
| --- | --- |
| Supporting Employee Well-being | We offer a variety of work styles and provide spaces in which all employees can play an active role in the company. In addition, we provide health management to support our employees physically, mentally, and socially, while contributing to their happiness. |
| | |
| --- | --- |
| Strengthening of Group Governance | Strengthening group governance within management of our conglomerate |
We regularly review the Pillars of Prosperity and Solutions Businesses from a medium- and long-term perspective, taking into account environmental changes and other factors in order to address social issues and needs as times change.
| | |
| --- | --- |
| Clean Energy Solutions | Creating a cleaner environment through technological innovation |
| | |
| --- | --- |
| Water & Environmental Solutions | Using production and process technologies to regenerate global resources and preserve the global environment through resource recycling and greater harmony with nature |
| | |
| --- | --- |
| Safety, Security, and Disaster Response Solutions | Supporting the essential foundations of society by first considering harmony with nature through information and communications technology and abundant expertise |
| | |
| --- | --- |
| Food and Healthcare Solutions | Contributing to the improvement and refinement of medical care and providing a variety of services related to nutrition and healthcare in order to enhance human health and longevity |
Technological Innovation
Bioprocess technology
Decarbonization & resource recycling technologies
Functional materials
Device process technologies
Clean transportation
Constant temperature & heat storage technologies
Functional foods, emergency food supplies
Alternative proteins, Agri-Biotech
Ultra-labor-saving smart agriculture responsive to a changing climate
Environment-friendly production technologies and processes
Data Analytics & Artificial Intelligence
DX platform
Sensing Robots
8K image processing
To contribute to the emergence of a decarbonized society by curbing greenhouse gas emissions across all business operations
Consumption of 100% renewable energy
Achievement of zero greenhouse gas emissions
Implementation of a local production/local consumption energy supply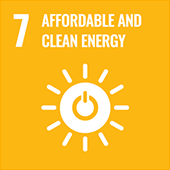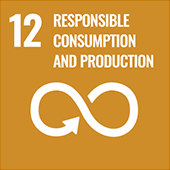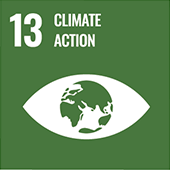 Resource recycling society
To contribute to the emergence of a society committed to resource recycling that reduces environmental impacts by controlling the generation of waste and promoting the recycling of resources
Provision of collection, refining, and purifying systems for industrial emissions
Recycling of all waste
Creation of recycling-oriented supply chain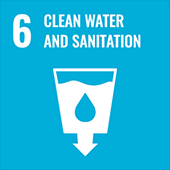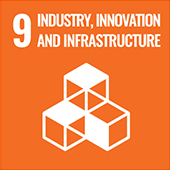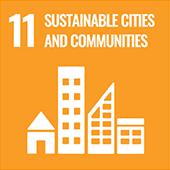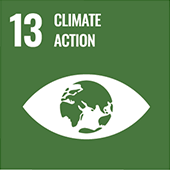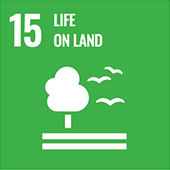 A society in which humanity and nature coexist
To contribute to the emergence of a society in harmony with nature by preserving the global environment and creating disaster-resistant communities
Effective use of water resources and protection activities
Deplasticization and management of chemical substances
Provision of solutions to minimize natural disaster-related risks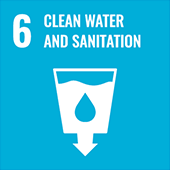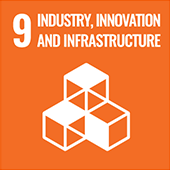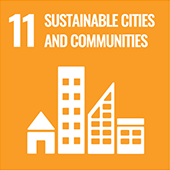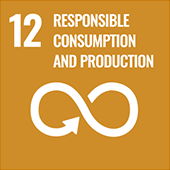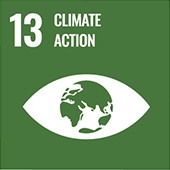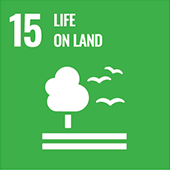 To contribute to the emergence of a safe, affluent, and smart society by utilizing the latest technologies, optimizing social systems, and addressing social issues
Provision of products and services that contribute to improved social infrastructure and systems
Promotion of smart factories and agriculture
Promotion of ICT-driven workstyle reform and health management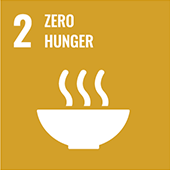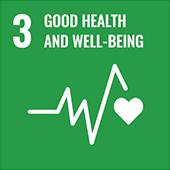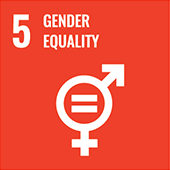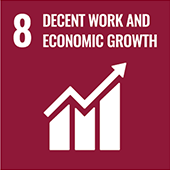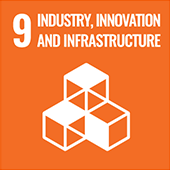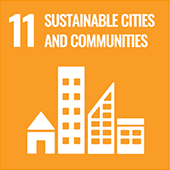 A society with healthy longevity
To contribute to the emergence of a healthy and long-lived society by supporting access to high-quality medical care; empowering individuals to promote the prevention and elimination of disease; and providing high-quality food for enhanced health and greater longevity
Provision of products and services that contribute to the advancement of medical care
Provision of products and services that facilitate self-medication
Provision of ingredients that contribute to safety, security and health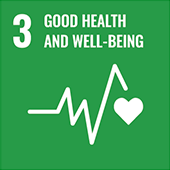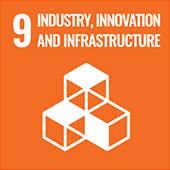 Note: The Contributory Themes show the creation of environmental value and societal value supporting the emergence of a desirable society as concrete themes of the Pillars of Prosperity.