We have research institutes. Industry & Energy Gas Operation Development Center and Agriculture And Food Institute, to name a few. Our Group companies also have a number of development divisions, including AIR WATER BIODESIGN INC.
As an organization that provides integrated management of such engineering resources in a cross-sectoral manner to support development and research of each business field, we have established Corporate Technology Strategy Center (CTSC). Further, a CTO that supervises technology development of each business field has also been assigned. Air Water has put in place a system where technology development is accelerated, with CTSC as a core organization in the technology platform of the entire Air Water Group companies.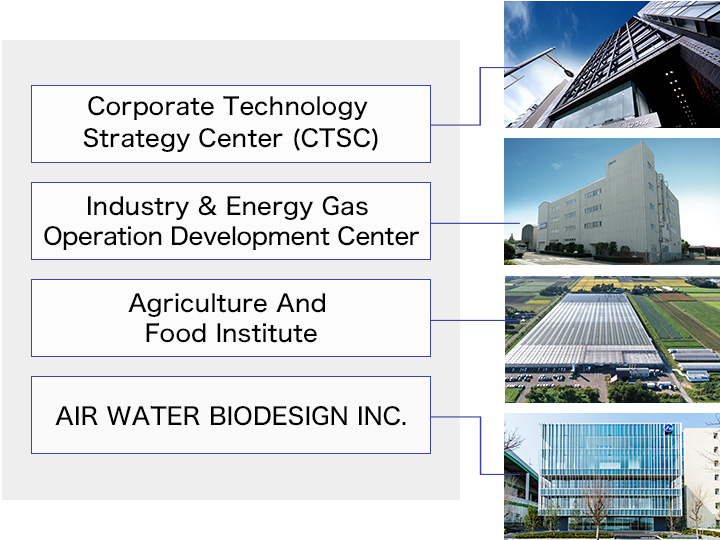 The development of appealing products and services that meet customer needs requires the combination of multiple individual business areas. CTCS's cross-cutting support for organization by technology area can bring innovative ideas and further display sophisticated technological development capabilities.We aim to create unique technology that leverages diversity distinctive of our Group.