We supply oxygen and other medical gases that are an indispensable part of medical treatments. We also engage in the commissioned management and operation of hospitals where increasingly advanced medical services are provided, the maintenance of medical equipment, and the supply of a wide variety of products and services including dental care items, sanitary materials, injection needles and aerosols needed in healthcare every day. We also operate a disaster control business protecting people and facilities from different types of disasters. In collaboration with business sites and group companies across the country, we provide comprehensive solution services that protect people and property to support people's safety and security from many different perspectives and to broadly serve society.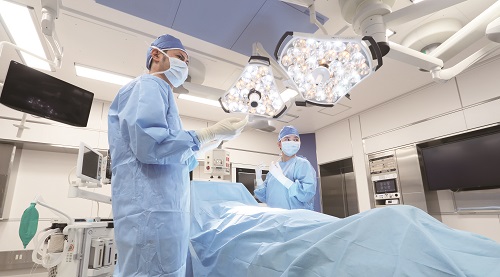 We supply medical gases that are essential to medical institutions which support the lives and health of their patients. We provide one-stop services including the design, construction, and after-installation services for medical gas piping, operating rooms and intensive care units (ICUs) while proposing the optimal environments for medical services. We deal in a broad range of medical equipment and supplies including injection needles and infection control products that incorporate the latest technologies. We propose many different solutions to support the systems providing medical care.
We also provide products for home oxygen therapy (HOT) and therapies related to the respiratory organs of patients with weaker respiratory function to support comfortable home medical care all across the country.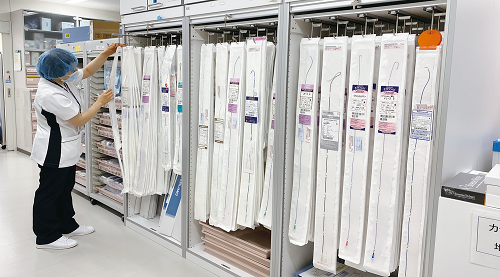 To support the medical system that enables medical professionals to concentrate on bedside care, we achieve more efficient hospital operations and provide a range of assistance for hospital management.
Specific services include cleaning and sterilization services for medical equipment and supply processing and distribution (SPD) services for the central management of procurement and management of medical materials and drugs in the hospital. These services are provided based on our expertise in the provision of sterilization gasses and related equipment and our nationwide network of bases. We also support operating room operations and engage in the commissioned maintenance of medical devices.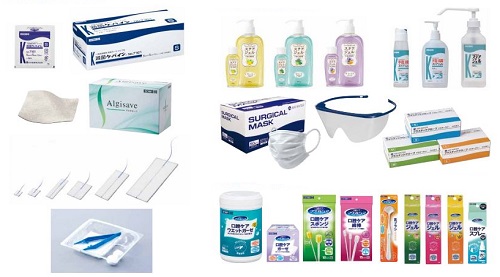 Amid the ongoing trend towards a super-aged society, one challenge for society is continuously extending the period where people are able to lead healthy and independent lives and also their life expectancy. In this situation, Air Water is expanding the range of its business related to people's lives and health care and providing high quality and high value-added products and services.
In the hygiene materials domain, we manufacture and sell gauze, face masks, alcohol sanitizers and other products to control infection and for oral care. In the dental field, we manufacture and sell artificial tooth materials to dental clinics and dental technical factories. We also sell dental care products by mail order. We became the first in the world to provide dental pulp regeneration therapy using dental pulp stem cells. In the area of welfare and nursing care, we deal in shower equipment for nursing care use which we have developed as well as oral care items, health and hygiene products and a range of other supplies.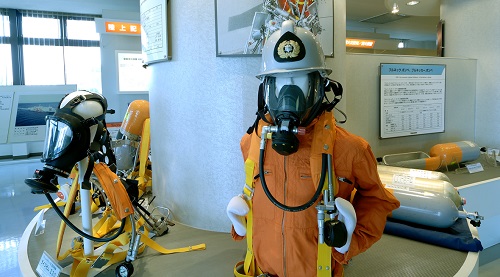 In the domain of fire extinguishing within the disaster control business which protects people from disasters, we mainly manufacture and sell gas-based fire extinguishing systems using nitrogen and carbon dioxide gases. These systems are installed in data centers, museums and other buildings where firefighting operations using water are inappropriate. In the respirator domain, we produce air respirators used in firefighting and rescue activities.
We also operate a system engineering business for uninterruptible power supplies (UPS) across the world, which are indispensable in the constant operations of data centers, semiconductor factories and other facilities that operate even in the event of a power failure.